Happy 420 Week!!
We have been focusing on more gameplay things since we last posted an update.
2 Player Support and Tag Team Action!
A main mechanic of the game are the tag team actions. Similar to Donkey Kong Country you can switch between characters with the push of a button. While playing a single player game the player starts off controlling the lead character who is in the front with the supporting character following the lead. When the player presses the tag button the support character rolls forward and the lead character hops back, changing the combat dynamic.
Jay and his hetero life companion Silent Bob share a single life bar. When one character dies the other player must revive the other character before moving on through mouth to mouth resuscitation. If both Jay and Bob die, the player has to start from the beginning of the area or at a checkpoint.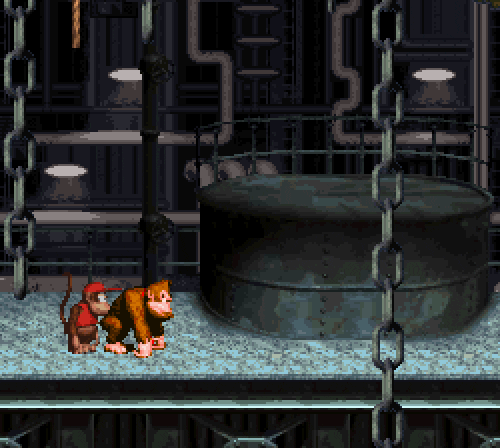 Jay and Silent Bob each have their advantages and weaknesses and it is up to the player to swap back and forth between the two to maximize damage, speed, combos and adjust for defense actions.
1. When the player tags the first player dashes forward to take the lead position.
2. Simultaneously the previous lead character dashes back in order to play second fiddle to the new lead position.
 Multiplayer Support
2 player support was just added into the game which allows for some interesting action when teaming up to on enemies in each area and figuring out which moves will compliment each other. Since Jay and Silent Bob will always be together as the game progresses we want players to hop in and out of the game at will. The pacing will be different than swapping in one player mode, but equally as fun.
2 Players Controlling 4 Characters!
We are also thinking of another mode where 2 players can control a set of their own characters independently. This would work similar to the one player mode where each player would control 2 characters and swap them back and forth to take advantage of each player's abilities. We are prototyping this idea and will share the results soon!
Level Design
Park Sandbox Arena
More updates coming soon!